WordPress Plugins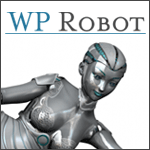 It takes more or less 5 minutes to get the WordPress software, upload it and get it running at some domain and it takes a year to get your first check from Google AdSense as your earning for what you do at your blog. You have to search interesting topics, interesting apps or cool services related to your area and post it at daily basis. Yes! you have to post daily atleast one new article to get there. Sometimes it takes a full night or a full working day to create a good post. These are my experiences. And it is same for most of the bloggers out there. We are bloggers / publishers. We do not have anything our own (mostly). We inform the world about interesting stuff which other people own. We publish, we write articles and news. You know what? Have you ever thought about it that you are working too hard and yet gaining less. I am going to share with you a smart choice. You can WORK LESS and EARN MORE. Really you do not have to search for news. What if the interesting new / latest articles, news, videos come right in your admin as draft posts and what you have to do is to just hit Blue Publish button from admin to post an article. Get your blog on steroids. With this WordPress plugin, you can post 40 to 50 articles at daily basis (even more), and if you want, you can even do it without lifting a finger and hitting the Big Blue Publish button.
WordPress being OpenSource is vulnerable. Its login page is pretty much kind of alone having just a login form which will not stop attackers to attempt again and again until they get it. Here is a collection of some really useful and strong WordPress plugins, tips and hacks which will create a stronghold around your blog and it will be impossible for a hacker or hackers to break in your blog admin as well as this will stop all kinds brute-force attacks and spam once and for all.
Google Analyticator adds the necessary JavaScript code to enable Google Analytics on any WordPress blog. Google Analyticator also includes several widgets for displaying Analytics data in the admin side and on your blog front side. Place Analytics code in footer without changing actual template files of theme, view Google Analytics data and track visitors right from the blog admin. Display stats to your visitors. This will save your from visiting Google Analytics for stats info again and again.
This is a very fine WordPress plugin (available for other platforms too) to display related posts BUT – with photo thumbnails. You can choose to display this gallery type related posts thumbs with little info about post, in the single post. You just go to the website, tell them your blog address, thumbnails quantity, email and get the plugin. Install it and you are ready to go.
Plugins are cool. Every WordPress powered blog uses different plugins. They give your blog wings. There are few things you must be aware of before using plugins. What I do, I just test the plugin before I actually use it. All the plugins out there are not trustworthy. Even if any plugin comes by a trusted source, it can have bugs which will make your blogging life a bit complicated. I regularly check plugins, update plugins whenever any update is available and remove the plugin which contain any bug. Here are few popular WPplugins I noticed some bugs in them recently.
I just updated my blogs to WordPress version 2.7. Upgrading can be tricky if you are doing it manually taking care of many precautions. You will have to download latest WordPress Version, unzip it, have to take backups of files and database, .htaccess, themes, plugins, uploads directory and much more. Then have to update files and database. Manually if anything goes wrong you will find yourself helpless. There are pretty good instructions about upgrading though at WordPress website (Links are at bottom).
I would recommend WordPress Automatic Upgrade Pluigin. You do not have to do anything. just activate the plugin, follow the instructions and with some clicks you will be safely running your upgraded fresh and better blog, fastest than before. Version 2.7 is really cool and faster than before including turbo tools in it.
It's very important that you keep your WordPress installation(s) up to date. If you don't, your blog or website could be susceptible to security vulnerabilities or performance issues. If you use this plugin, you must make sure you keep yourself informed of new WordPress releases and update your WordPress installation(s) as new versions are released.
It is important that you keep your WordPress plugins up to date. If you don't, your blog or website could be susceptible to security vulnerabilities or performance issues. For those people who prefer to keep old version of plugins and are confident enough about its performance and yet they do not want to be bothered by Plugin Panel notifying that plugins has been updated and update automatically, or they simply want to update these manually, there is a solution to remove all such plugin update notifications.