Auto
Google has been researching on driverless car project and they have successfully experimented with it but the project is still in development phase. Introducing auto-driving cars in real life will eliminate accidents ratio and enable us to set the destination course for office, home or anywhere and just relax while the self-driving car takes us to our destination. We have been watching self-driving cars in movies (even in really old movies like TimeCop). This will soon become a reality. Already for 2014 we can expect the automobiles with full digital dashboard powered by Apple OS or Android. With all that development in this area, Mercedes Benz has something to offer as well.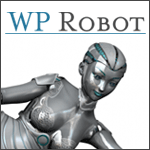 It takes more or less 5 minutes to get the WordPress software, upload it and get it running at some domain and it takes a year to get your first check from Google AdSense as your earning for what you do at your blog. You have to search interesting topics, interesting apps or cool services related to your area and post it at daily basis. Yes! you have to post daily atleast one new article to get there. Sometimes it takes a full night or a full working day to create a good post. These are my experiences. And it is same for most of the bloggers out there. We are bloggers / publishers. We do not have anything our own (mostly). We inform the world about interesting stuff which other people own. We publish, we write articles and news. You know what? Have you ever thought about it that you are working too hard and yet gaining less. I am going to share with you a smart choice. You can WORK LESS and EARN MORE. Really you do not have to search for news. What if the interesting new / latest articles, news, videos come right in your admin as draft posts and what you have to do is to just hit Blue Publish button from admin to post an article. Get your blog on steroids. With this WordPress plugin, you can post 40 to 50 articles at daily basis (even more), and if you want, you can even do it without lifting a finger and hitting the Big Blue Publish button.
The easiest email could possibly be. As more and more everyday communication takes place over email, lots of people have complained about how hard it is to read and respond to every message. This is because they actually read and respond to all their messages. Well, now there is no need to read every message, even reply to every message by yourself: Gmail team says. Following is an autopilot response to a business email.
I am going to tell you how to create an autrorun CD with personalized icon. You will be needing an icon image. Icon image can be 48 by 48 pixels. Lets say we name it as myicon.ico. Alright. Open your favorite text editor and past this text there.