Set it (WordPress) and Forget it (Literally) – Real AutoBlogging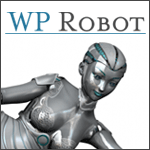 It takes more or less 5 minutes to get the WordPress software, upload it and get it running at some domain and it takes a year to get your first check from Google AdSense as your earning for what you do at your blog. You have to search interesting topics, interesting apps or cool services related to your area and post it at daily basis. Yes! you have to post daily atleast one new article to get there. Sometimes it takes a full night or a full working day to create a good post. These are my experiences. And it is same for most of the bloggers out there. We are bloggers / publishers. We do not have anything our own (mostly). We inform the world about interesting stuff which other people own. We publish, we write articles and news. You know what? Have you ever thought about it that you are working too hard and yet gaining less. I am going to share with you a smart choice. You can WORK LESS and EARN MORE. Really you do not have to search for news. What if the interesting new / latest articles, news, videos come right in your admin as draft posts and what you have to do is to just hit Blue Publish button from admin to post an article. Get your blog on steroids. With this WordPress plugin, you can post 40 to 50 articles at daily basis (even more), and if you want, you can even do it without lifting a finger and hitting the Big Blue Publish button.
Welcome to Autoblogging using Wp-Robot. WP Robot is a premium WordPress plugin. Auto blogging is basically setting up a WordPress site that generates its own content automatically. You don't need to do anything other than the initial set up – it's set and forget just use Wp-Robot. Autoblogging is a great way to build sites quickly that can generate a huge amount of income each day. The advantage of autoblogging is that you don't need to create content all the time, search for products and the like. Robust plugins like WP Robot handle that for you. All you need to do is research your niche, buy your domain name and hosting, configure the plugin and let it go.
With WP Robot you can create targeted blog posts on any topic without writing anything! WP Robot is a powerful and easy to use autoblog plugin for WordPress weblogs allowing you to turn your blog on complete auto-pilot with fresh content in intervals you specify. The posts created will be targeted to any keyword you enter and any topic you could ever think of! WP Robot can post content from many different sources, including Amazon, Clickbank, Youtube and eBay!
WP Robot is capable of adding Amazon product posts, eBay auctions, Yahoo Answers questions and answers, Youtube videos, targeted articles, Flickr images and Clickbank ads to your weblog automatically and you have full control over which kind of posts will be created! There is no autoblogging software that can create autoblogs with more diverse content out there like Wp-Robot!
Keywords Section
Specify keywords you like, select services or modules (YouTube, Free articles, Amazon) you want news / products from for these keywords, select category of your blog for this keyword. These all news, videos, products will be associated for that category of your blog. You can change it though.
[click the image for full view]
Options Section
Specify you want to publish stuff automatically or you want draft posts? If you select published, then all the stuff is going to be published automatically and you do not have to even visit your blog admin to do anything. I suggest you select draft mode. Choose the posting time. Should WP-Robot post randomly between time or at the same time? Further there are Amazon options and articles options. Choose articles service, specify post template and select if you want to get reviews or comments for each article. Further are clickbank, eBay options and yahoo answers. There are YouTube options. the video for keywords you have specified will be coming automatically into your blog with comments below. Title and description of video will also be there. There are Flickr options. Photos from your specified keywords will be coming in your blog. And so on…many options to choose and customize according to your need.
Probabilities Section
Okay! this is important. Total percentage is 100%. You have to divide it between the modules you have with your WP-Robot. Suppose if you select 70% for articles and 30% for YouTube videos, then 70% content will be fetched for articles in your blog and remaining 30% volume will be for video posts at your blog.
Bulk Keywords Add Section
Okay! here you have to just add keywords with line breaks for faster setup.
Why Use WP Robot
Earn More Money: Much of the content WP Robot adds to your weblog automatically can be monetized by using several affiliate programs and thus adding another valuable revenue stream to your autoblogs.
Get More Visitors: Autoblogging is a great way to stuff your website with relevant and search engine optimized content in order to attract more visitors to your site.
Save Time: You don't have to write any blog posts yourself, you will have much more time for the important stuff when using WP Robot!
What WP Robot Can Autopost
Autopost from multiple sources. Videos, products, articles, images and lot more, all related to keyworks which you specify. Register yourself with Amazon, eBay and clickbank to use affiliated programs and earn extra money.
Amazon products
eBay auctions
Clickbank ads
Youtube videos
Yahoo Answers Q&A's
Articlebase free articles
Flickr images
Yahoo latest News
Latest content from any website using its RSS feeds
WP-Robot Features
Link Cloaking
Automatic Tagging
Custom Post Intervals – Randomize time for coming posts
Posting that does not look like autoposting
Auto post comments for articles and videos
Post auto translated content into multiple languages
WP Robot Features Details
Create posts related to your weblog's topic. You can create posts for basically any topic you can think of. I have yet to discover a niche there is no content for on the websites WP Robot pulls content from.
Create posts for many keywords at the same time. You can have 20 active keywords in the basic version and 50 keywords in the advanced of WP Robot simultaneously. The elite version even allows an unlimited amount of keywords.
Add created posts to any category of your WordPress weblog. You can choose a different category for each keyword you create.
Custom time intervals between posts. You define the pace in which new content is added to your site by specifying a custom time interval for every keyword. You could for example add new posts for the keyword "ipods" every 2 hours or every 3 days (etc).
Extend WP Robot's functionality with new modules. Currently there are 7 different modules available and more will be released soon!
Control exactly what content is created. By setting probabilities for every module or disabling modules for certain keywords you have full control over what WP Robot does.
Creates tags for every post. Tags are one of the many powerful features of WordPress. That's why WP Robot will add several related tags for each post it creates.
Link Cloaking Automatically cloak all your affiliate links posted by WP Robot modules.
Humanized Post Times Make your autoblogs look more natural by using the randomzed post time feature of WP Robot.
Backdating Create a large number of posts in the past in order to make newly created autoblogs appear like they were around for a long time already.
Bulk Add Keywords. Use the new bulk add keywords feature to set up a new autoblog even quicker than before.
Many customizable options. You can for example choose if new posts are immediatelly published or added as drafts and much more…
Get Wp-Robot WordPress Plugin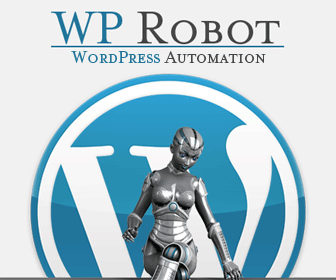 Topic: Blogging, Downloads, WordPress Plugins, wordpress
Tags: wordpress, WordPress Plugins, auto, automation