Why and How to Create Windows 8.1 Bootable USB Drive on Mac
You may not find your computer running always the way it has been till date, no matter if you own a Mac or a PC. A number of random internal and external factors are there, which adversely affect computers' performance and hence, the productivity. Consequently, you computer sometimes fails to boot. However, digging deep enlightens boot volume corruption, OS crash, MBR corruption, power fluctuations, virus and malware attack, forced system shutdown, and many other factors, to be more or less responsible for anomalous behavior of your computer. Well, users have to get the issues fixed by time, in order to avoid system failure. In case your computer crashes, or fails to boot, the situation becomes quite troublesome, and eventually causes data loss. Fortunately, Windows data recovery applications have been developed; so you do not have to fuss over data loss issues that may anytime come across, no matter which operating system you use.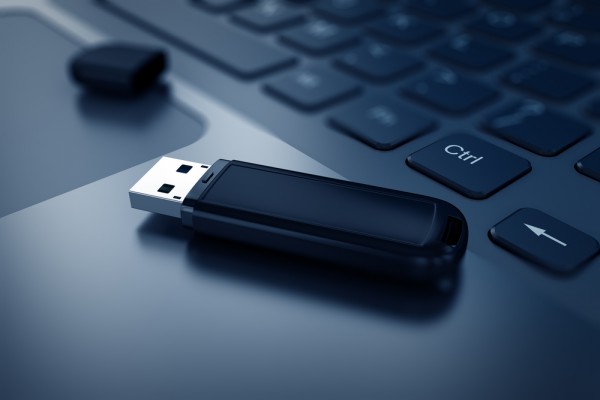 Since Mac OS X features installing Windows on a separate volume of its hard drive using Boot Camp, many people go for it to do their personal as well as office work. For this, they install Windows 7 or Windows XP on a separate partition of the hard drive. Well, many ones have already upgraded to Windows 8 to get higher security essentials. Microsoft, though, have sold millions of copies of Windows 8 across the world ever since it is launched. However, they did not receive positive feedback, as per their expectations. According to the consumers' feedback, the brand new Tiled-based Start screen introduced in Windows 8 creates issues and therefore, it has been stripped cruelly in the Windows upgrade, namely Windows 8.1, which is already available in Windows Store as an ISO file for download as a free upgrade for Windows 8.
Once you download Windows 8.1 upgrade ISO file, you have to create either a bootable USB or a bootable DVD. Well, a bootable USB is quite efficient to create and boot from as compared to a bootable DVD.
Important: The process to create Windows 8.1 bootable USB is quite simple, in case you have the latest version of Mac OS X (Mountain Lion or Mavericks).
Apart from installing Windows on Mac, there could be many other reasons to create Windows 8.1 bootable USB. For instance, you download Windows 8.1 ISO file from Windows Store in order to upgrade the previous version of Windows installed on your PC or Mac to Windows 8.1. Or else, it could be like that your PC is failing to boot, so need to create Windows 8.1 bootable USB from the ISO image file that you just downloaded on Mac. Anyway, no matter whatever the reason is, the steps to create Windows 8.1 bootable USB on Mac remains unchanged, and are mentioned below:
Hook up the USB flash drive to your Mac and make sure that it contains no crucial file, as it will be formatted at the first steps of the process.
Go to Applications > Utilities, and then launch Boot Camp Assistant.
Click the Continue button to proceed.
Click to uncheck the check box 'Install Windows 7 or later version'.
Remember: We are not going to install Windows using Boot Camp, but only for creating a bootable USB.
Uncheck the check box 'Download the latest Windows support software from Apple', in case you intend to use this USB to install Windows 8.1 on a PC.
Remember: In case you need to install Windows 8.1 on this Mac (the one you are using to create bootable USB), you can leave this check box checked, but make sure that your Mac is connected to the Internet. This is because each Mac needs a different set of Windows software.
Leave the check box 'Create a Windows 7 or later version install disk' checked.
Important: This check box is checked by default. However, if it is not, check it.
Click the Continue button.
Click Choose to locate and choose the Window 8.1 ISO file on your Mac, and then click Continue.
Click Continue again to allow formatting the USB and proceed with the process.
Now, you have to wait until the process ends.
Once the process to create Windows 8.1 bootable USB ends up, it displays a message, "Your bootable USB drive has been created."
Click 'Quit' to exit the Boot Camp Assistant wizard.
Now, you can use this bootable USB drive to install Windows 8.1 on your Mac or PC, i.e. based on if you left checked or unchecked the check box 'Download the latest Windows support software from Apple'.
Windows data recovery applications
Topic: Data Recovery
Tags: MAC, bootable USB, windows 8.1