WordPress Plugins
W3 Total Cache is a popular caching plugin for wordpress powered blogs. I have been using it after I quit using WP Super Cache wordpress plugin. I had been satisfied with its performance ever since. I have also tried CDN with it. Its good. Makes your wordpress blog run faster. Recently TechMynd was landed into adsense blacklist and i was checking few things and this problem caught my eye. Generally whenever you are using a wordpress plugin, you should give importance to its options detail. You better be careful about what plugin you are using and what type of changes it makes on your blog coding and source. If you are not careful enough then W3 Total Cache plugin can get you banned from Google Adsense. Here is how:
I have been using WordPress Audio Player for quite a long time now to enable TechMynd guests to play MP3 audio files from TechMynd. The plugin is great. It displays simple flash audio player which can play audio track or multiple audio tracks by clicking play button. Back some days I noticed the plugin stopped working and displaying a message to upgrade flash version. I had up-to-date flash plugin but the message continued to display instead of songs. I landed on WP Audio Player troubleshooting page and noticed that the developer had mentioned following two important points.
1- Upgrade to the latest flash player which I am sure I have.
2- Use wp_footer and wp_head functions in theme files. I had these functions in my blog.
Still the player did not play the songs.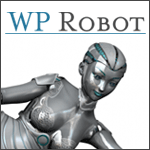 It takes more or less 5 minutes to get the WordPress software, upload it and get it running at some domain and it takes a year to get your first check from Google AdSense as your earning for what you do at your blog. You have to search interesting topics, interesting apps or cool services related to your area and post it at daily basis. Yes! you have to post daily atleast one new article to get there. Sometimes it takes a full night or a full working day to create a good post. These are my experiences. And it is same for most of the bloggers out there. We are bloggers / publishers. We do not have anything our own (mostly). We inform the world about interesting stuff which other people own. We publish, we write articles and news. You know what? Have you ever thought about it that you are working too hard and yet gaining less. I am going to share with you a smart choice. You can WORK LESS and EARN MORE. Really you do not have to search for news. What if the interesting new / latest articles, news, videos come right in your admin as draft posts and what you have to do is to just hit Blue Publish button from admin to post an article. Get your blog on steroids. With this WordPress plugin, you can post 40 to 50 articles at daily basis (even more), and if you want, you can even do it without lifting a finger and hitting the Big Blue Publish button.
WordPress being OpenSource is vulnerable. Its login page is pretty much kind of alone having just a login form which will not stop attackers to attempt again and again until they get it. Here is a collection of some really useful and strong WordPress plugins, tips and hacks which will create a stronghold around your blog and it will be impossible for a hacker or hackers to break in your blog admin as well as this will stop all kinds brute-force attacks and spam once and for all.
Google Analyticator adds the necessary JavaScript code to enable Google Analytics on any WordPress blog. Google Analyticator also includes several widgets for displaying Analytics data in the admin side and on your blog front side. Place Analytics code in footer without changing actual template files of theme, view Google Analytics data and track visitors right from the blog admin. Display stats to your visitors. This will save your from visiting Google Analytics for stats info again and again.
This is a very fine WordPress plugin (available for other platforms too) to display related posts BUT – with photo thumbnails. You can choose to display this gallery type related posts thumbs with little info about post, in the single post. You just go to the website, tell them your blog address, thumbnails quantity, email and get the plugin. Install it and you are ready to go.