Blogging
You might have been reading a lot of tips, tricks and advice on how to become a better blogger. Even better bloggers read about how to create appealing content, how to promote your blog at social networking websites, how to first make friends and after that bore them with continuous shouting about what you have to offer at your blog, how a simple tweet can bring your more traffic, how to become a better blogger in 30 days, how to not sound like a stupid when you do not have a clue about exactly what you are writing, how to copy RSS from bigger sites and make their content your own, how to be a rock star blogger over night etc etc… Done reading? Here is a genuine trick of being better blogger right now. You won't even hear this piece of advice from Darren Rowse. Its about your own hands and your PC keyboard.
The desktop computers are the best choice for working with internet, blogging and more. That's for me. Many people prefer to use their laptops and they are quite comfortable with working with those sleek PCs. There is one problem with the laptops. They are not heavy duty. They are not fully loaded. A standalone desktop computer can be fully loaded with all the software you use and yet its customizable as when you need more memory, you just grab more RAM and put in it. Many geeks use internet or even blog using their cell phone devices. Sometimes you just can't access to your PC directly in case when you are traveling and yet you need to post at your blog or reply to comments and get updated about the progress of your blog. In this case now there are many apps for blogging platforms which allow you to use your favorite blogging platform right from your mobile phone device. Well if you have got iPhone, BlackBerry or Android, then you should definitely read on.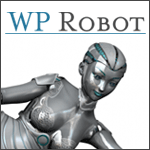 It takes more or less 5 minutes to get the WordPress software, upload it and get it running at some domain and it takes a year to get your first check from Google AdSense as your earning for what you do at your blog. You have to search interesting topics, interesting apps or cool services related to your area and post it at daily basis. Yes! you have to post daily atleast one new article to get there. Sometimes it takes a full night or a full working day to create a good post. These are my experiences. And it is same for most of the bloggers out there. We are bloggers / publishers. We do not have anything our own (mostly). We inform the world about interesting stuff which other people own. We publish, we write articles and news. You know what? Have you ever thought about it that you are working too hard and yet gaining less. I am going to share with you a smart choice. You can WORK LESS and EARN MORE. Really you do not have to search for news. What if the interesting new / latest articles, news, videos come right in your admin as draft posts and what you have to do is to just hit Blue Publish button from admin to post an article. Get your blog on steroids. With this WordPress plugin, you can post 40 to 50 articles at daily basis (even more), and if you want, you can even do it without lifting a finger and hitting the Big Blue Publish button.
Blogger now has a home on the iPhone. The team behind BlogPress built a free version of BlogPress just for Blogger users. BlogPress Lite contains many of the great Blogger features you have come to know into a simple yet powerful mobile application for blogging on the go.
If your blog is original and unique then nobody can steal content or it identity from you. You might have heard about Digital Millennium Copyright Act. The Digital Millennium Copyright Act (DMCA) is a United States copyright law that implements two 1996 treaties of the World Intellectual Property Organization (WIPO). It criminalizes production and dissemination of technology, devices, or services intended to circumvent measures (commonly known as Digital Rights Management or DRM) that control access to copyrighted works. It also criminalizes the act of circumventing an access control, whether or not there is actual infringement of copyright itself. In addition, the DMCA heightens the penalties for copyright infringement on the Internet. Passed on October 12, 1998 by a unanimous vote in the U.S. Senate and signed into law by President Bill Clinton on October 28, 1998, the DMCA amended Title 17 of the United States Code to extend the reach of copyright, while limiting the liability of the providers of on-line services for copyright infringement by their users.
Among all other entrepreneurs, Matt Mullenweg is one separate big name who is liked by many above all. WordPress popularity is not a new subject for any of us. Matt is really a successful entrepreneur in real sense. For a WordPress Blogger, first lovely thingy on earth is WordPress which happend to him than all others. Be it Flickr, Digg, Twitter, Facebook or even Google. OW! Did I just say Google? Anyways, he (the WordPress user, any blogger) uses these all services after he is done with his WordPress blog (posting and all). Alright, let's meet Matt Mullenweg at WordPress central office. I want to share this 'Automattic office' with you. I like it a lot.
Girlie stream about nice WordPress shirts and other stuff for Blogger ladies. Do not proceed to this post if you are not in the mood of fun.
Here are some images of ladies who like to blog and love their blogs. Too many shirts are out for bloggers to show off their craze about blogging.